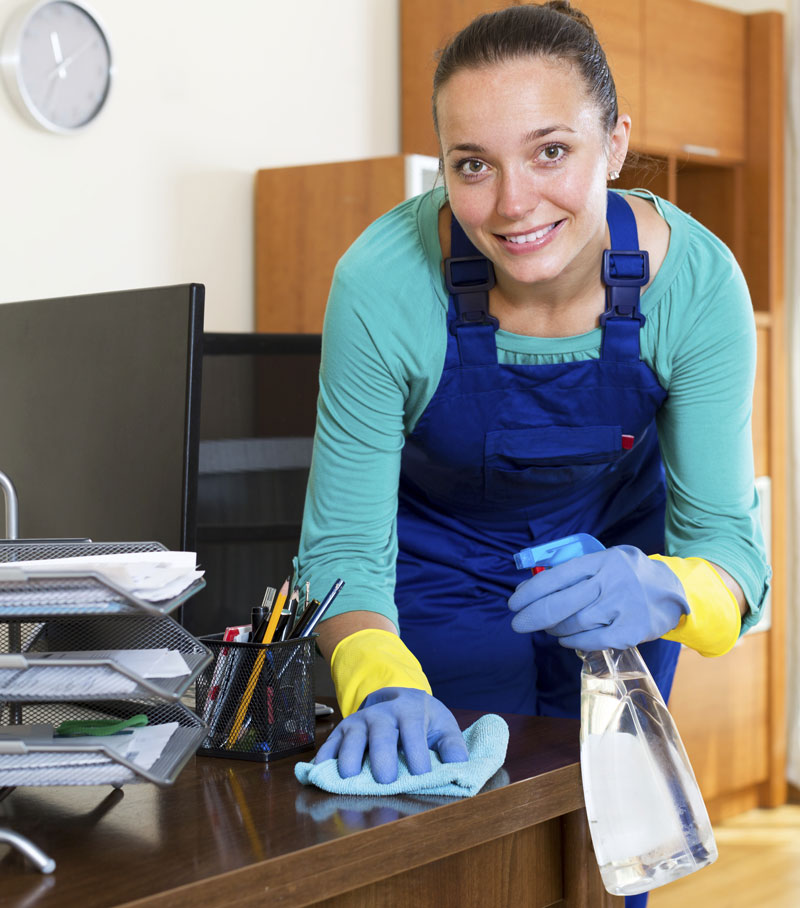 There's no denying that a clean office due to a professional commercial cleaning service and trained cleaners instantly conveys a professional image to clients, associates, visitors and staff. It signals to all that you care about your workplace and your business. It is an extension of your brand and the quality of your work, product and services on offer. A clean office can also increase staff morale and productivity.
With the help from our dedicated and highly qualified staff and our extensive services, we will have your offices clean as can be. Whether your offices are big complexes or one floor building, we strive to provide executive service. We can clean any sort of building ranging from doctor's offices to local government buildings. At Inside & Out Maintenance, LLC we believe it is imperative to have a clean office in order to be productive. With competitive prices we can provide a favorable work environment that you can be proud of.
We personalize each service to meet your needs and offer a wide range of green cleaning services on a routine or one time basis. We clean every surface, every room, and every appliance in your business. Everything is always dusted and floors are thoroughly swept, vacuumed, and washed with every service.
Our corporate and office commercial cleaning clients span a range of sectors and our team of cleaners and professional cleaning services are available for corporate and office spaces in the following sectors:
• Public
• Private
• Education
• Government
• Defense
• Accountants
• Lawyers
• Real Estate
• Faith Base
• Financial Services
• Call Centers
• Department Stores
• Retail & Wholesale
• Building Sites
• Telecommunications
• Transportation
Many more…
Inside & Out Maintenance, LLC
offer a wide ray of services:
• Janitorial Cleaning
• Carpet Cleaning
• Tile & Grout Cleaning
• Strip and Wax of VCT Floors
• Indoor Window Cleaning
• *Pressure Washing
• Hard Floors Cleaning and Maintenance
• Odor Control
*Pressure washing, ground floor only, such as: side walks, driveways, first floor walls.