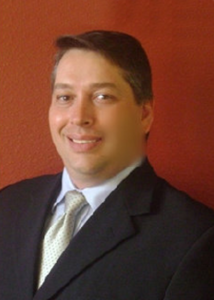 Mario Cossetti

With over 20 year experienced in project managing, operations and business development. Also worked with capital projects, construction projects, facility maintenance, developing these departments from the ground up, and Problem solver, implementing logistics and planning to different projects. Armed with this arsenal of experience and learning the mistakes that most cleaning companies make Mario decided to create a company that will provide the best service, He planed a logistic and infrastructure that will take the janitorial and maintenance industry to the next level, providing all the services under one umbrella clients can rely on Inside & Out Maintenance to provide not just a service but a lasting partnership that will give peace of mind.
Claudia Cossetti

With over 25 years in the financial industry, personnel management and a great sense of detail and organization, Claudia brings to Inside & Out knowledge that makes her a strong CFO, Not only she is great with the numbers but also with her care for the environment she brings the company to the next level in technology by going green and minimizing the use of paper, with the implementation of App technology and software. Claudia's experience gives Inside & Out Maintenance a great leader that will guide our management team from HR to Operations to make sure that our clients, employees and vendors are taken care.
Our Work Family
Inside & Out Maintenance, LLC is a family company that incorporates more member of the family to contribute to the growth and success of the company like Andres Cossetti special projects supervisor, Giovani Cossetti as account supervisor and over 40 employees and 20 contractors that makes the Inside & Out Maintenance family. This family environment makes Inside & Out Maintenance, LLC the family company that will take care of your working family and the family life of our employees and clients; we have implemented family-work life balance for our personnel and give our clients a happy and productive crew member that will take ownership of the account.